Our Team
Pet Samaritan Clinic's experienced support staff strive to provide personalized, compassionate care for our patients and clients alike.

Jennifer Robinson
Hospital Manager
Jennifer is a true Portland native. She was born and raised in the Laurelhurst neighborhood. Jennifer has always had a passion for animals. She became a client of Pet Samaritan Clinic in 1992 with her first true love- (a rescue from Oregon Humane Society), her Golden Retriever mix by the name of Lady. Growing up as a child and young adult Jennifer always dreamed of working at Pet Samaritan Clinic. In elementary school she wrote a report on animals and caring for them. In the report she stated that she hoped to one day work at Pet Sam. Jennifer is now currently living that dream as the Hospital Manager. She keeps herself busy with her two daughters, husband and two Cocker Spaniels- Coach & McLovin. They enjoy going to the lake, traveling to sunny places and sometimes just staying home and watching a movie.
Jennifer takes pride in the history of Pet Samaritan Clinic. She is ecstatic with the amount of passion and care that her staff gives to both the animals and their owners. 

Kori O'Brien
Head Receptionist
Kori joined the Pet Sam family in 2016. Growing up in Portland with the clinic's hospital manager, Kori has always been a part of the "Pet Sam Family." She started working at the clinic with no previous veterinary experience but hit the ground running and hasn't stopped. She was quickly promoted to Head Receptionist after only a few months at the front desk. She is compassionate with pets and is most appreciated for her amazing customer service skills. Kori worked for many years in the service industry which has shown us that she is a hard worker, can keep up with the pace and is not fazed easily. Kori lives in South East Portland with her Fiancé, and their 4 boys. In the summer months, Kori enjoys being outside barbecuing and doing outdoor activities such as camping and hanging out by one of Oregon's many lakes. In the winter months, she prefers to be inside- nice and cozy with her family watching Christmas movies and drinking her iced coffee. To sum Kori up in a brief paragraph is hard but in one sentence that is easy… Kori is a busy Mom with a heart of gold. Pet Samaritan couldn't be any happier to have Kori on our team.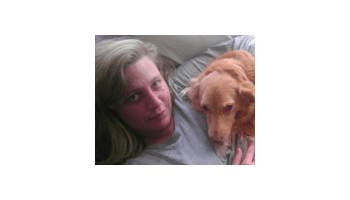 Sarah Desjardins
Certified Veterinary Technitian
Sarah was born on the East Coast and was raised with a large family in little state of Rhode Island. She left Rhode Island 25 years ago to attend Reed College in the beautiful Pacific Northwest. Sarah was hired at Pet Samaritan clinic in 1997 and became a Licensed CVT in 2002. She also attended an ultrasound course in Dallas Texas where she learned how to do in clinic ultrasounds. This is a great achievement for Sarah and for Pet Samaritan Clinic- not many clinics have this service available on site. Sarah loves baseball, swimming, hiking, reading and her most recent hobby - knitting. She has 1 dog named Dallas (she rescued her when she was attending the Sound Eklin Ultrasound Course) that is the love of her life. She also has 1 cat named Bea that she recently rescued from a no-kill cat shelter that Pet Samaritan works with called House of Dreams. Pet Samaritan Clinic is so thankful to have Sarah on our team. She truly is an asset and cares deeply for animals of all sizes.